QUALITY IMPROVEMENT OF SOCIAL AND
EMOTIONAL WELLBEING
Research Program 3 aims to co-design, develop, apply and evaluate organisational continuous quality improvement (CQI) interventions to support to social and emotional wellbeing (SEWB).
Background
A growing body of global evidence demonstrates that health equity gains are derived from health care systems which leverage inter-sectoral action to promote population health, redistribute resources towards groups with greater health needs, and revitalise comprehensive primary healthcare (PHC).  This Program will focus on social and emotional wellbeing (SEWB) across the life course.  SEWB is firmly established as a national strategic priority and the PHC sector is in a position to link with other sectors to better support young people to develop healthy lifestyles that persist through adulthood and intergenerationally.   Mental health issues are prevalent and reflect a need for integrated responses to abuse, stress, anxiety, grief, depression and trauma, risky alcohol and drug use, suicide, racism, violence and social disadvantage.  Yet studies have found the mental health care service needs of Aboriginal and Torres Strait Islander young people are often unmet.  Our review of Aboriginal and Torres Strait Islander SEWB studies found no best practice interventions, but promising organisational approaches.
Program description
Research Program 3 aims to co-design, develop, apply and evaluate organisational continuous quality improvement (CQI) interventions to support the SEWB of young people.  In partnership with primary health care services, schools, child protection and youth services, our objectives are i) to develop a standardised CQI impact evaluation framework using yarning circles to co-produce meaningful SEWB measures; ii) to apply the framework across projects to detect improvements in child and adolescent clients' SEWB outcomes; iii) to develop micro-simulation modelling of mental health pathways and use it to inform decisions for CQI interventions in routine service delivery for SEWB; iv) to use a step-wedge design and repeated systems assessment audits and surveys of school children to evaluation SEWB outcomes; and v) to use FAIT to evaluation the costs and benefits of cross-project CQI interventions. 
System-level integration to promote the mental health of Indigenous children: A community-driven mixed methods approach
Funded by NHMRC #11164251, 2019-2024
CI McCalman, CI Bainbridge, Tsey, CI Cadet-James, Blignault, AI Askew, CI Bailie, CI Matthews, CI Percival, AI Burgess.
Summary:
In partnership with services in multiple sites, we are using CQI to co-design and implement interventions to improve systems-level integration; and evaluate effects on Indigenous children's service use, satisfaction and mental health, and costs and benefits.
Integrating research into youth services in remote communities
Funded by ARC #DP170101867; 2018-2022
Shakeshaft, CI Bainbridge.
Summary:
Implementing QI of/with youth services through evaluation in sites at Alice Springs, Armidale and Cairns.
Enhancing the DESDE-LTC as a tool for mapping social and emotional wellbeing and mental health services in Indigenous Countries/Communities
Projects under development
Workforce development for family wellbeing
In development
Tsey, Baird, CI Cadet-James, Whiteside, Onnis, Kitchin, Doran, Brown, CI McCalman.
Summary:
Project to enhance workforce capacity to embed the Aboriginal developed, trauma-informed Family Wellbeing program within health and human services.  Evaluation of the process and outcomes will be used to conduct a Social Return on Investment study of the Family Wellbeing program.
Strengthening SEWB of young people at risk of entering the criminal justice system
In development
Gair, Zuchowski, Miles, Tsey.
Summary:
Collaborative project with Indigenous leadership at TAIHS Lighthouse to ascertain the perspectives and needs of local youth.
Psycho-social resilience, vulnerability and suicide prevention: A mentoring approach to modifying suicide risk for remote Indigenous students at boarding school
Funded by NHMRC #1076774; 2015-2019
CI Bainbridge, CI McCalman, Tsey, CI Cadet-James, Shakeshaft, Benveniste, Langham.
Summary:
The project aims to test the hypothesis that students' resilience is positively influenced by a multi-component suicide prevention intervention.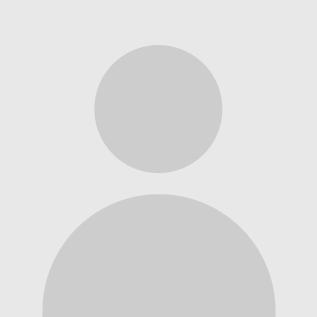 Professor Yvonne Cadet-James has extensive experience in the field of health and education as a registered nurse and midwife followed by an academic teaching and research career. She has experience as a principal and chief investigator on NHMRC, ARC, Lowitja Institute and other funded grants. As a qualitative researcher her interests lie in community-based models to address tobacco; maternal, adolescence and child health; social, emotional and mental health wellbeing and empowerment. She is a co-leader on the Family Wellbeing Empowerment Research Program now utilised in some 57 organisations/communities across the nation which assists people to gain the knowledge, skills and confidence to make positive changes in their lives. Yvonne has been involved in national Indigenous research reform through representation on NHMRC committees including the Principal Committee Indigenous Caucus, revision of the NHMRC national ethical guidelines for research which involves Indigenous people and the Australian Health Ethics Committee. She plays a major advisory and mentorship role in strengthening the capacity of researchers, organisations and communities; providing master classes and workshops specifically designed for Indigenous groups to set and take control of their own research agendas. As a member of the Gugu Badhun nation, Yvonne provides leadership for the Gugu Badhun Djima Research Centre activities.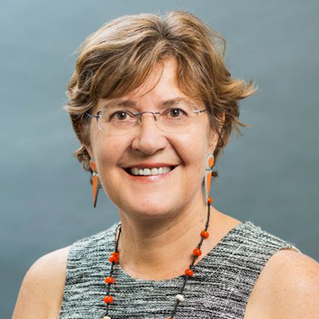 Janya McCalman is a Professorial Research Fellow and leader of the Social and Emotional Wellbeing and Mental Health Hub of the Centre for Indigenous Health Equity at Central Queensland University.  She is a NHMRC Research Fellow and a Public Health Researcher.  Her research has focussed on the interactions between Aboriginal and Torres Strait Islander Australians and schools, workplaces, health services and other community contexts which enable resilience, empowerment and wellbeing. Prior to her current appointment, she held research-intensive positions at James Cook University and the University of Queensland. Janya's PhD was conferred in 2013; for this she won James Cook University Dean's Award for Research Higher Degree Excellence. She also holds a Master of Public Health from the University of Sydney and Bachelor of Arts (Hons) from Victoria University of Wellington, New Zealand.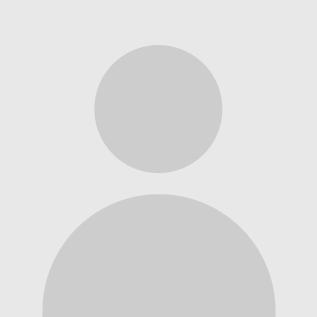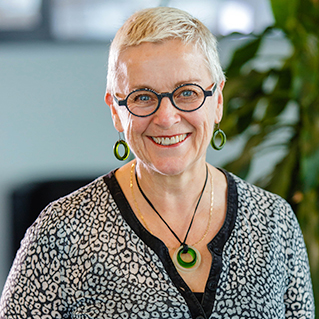 Associate Professor Deb Askew is a Conjoint Associate Professor, General Practice Research at the Primary Care Clinical Unit, University of Queensland, and Research Strategic Lead, Southern Queensland Centre of Excellence in Aboriginal and Torres Strait Islander Primary Health Care (formerly Inala Indigenous Health Service – IIHS). She was previously the inaugural Research Director at IIHS for seven years and grew the research program from five projects to more than 30, including two NHMRC-funded multisite RCTs investigating ear health for Indigenous children.  Deb assisted to establish the Inala Community Jury for Aboriginal and Torres Strait Islander Health Research, and the ongoing facilitation of this research reference group.