QUALITY IMPROVEMENT FOR HEALTH PROMOTION
AND PREVENTION
Research Program 4 aims to build, refine, and test quality improvement tools and processes for application in cross-sector, multidisciplinary chronic disease prevention and health promotion efforts.
Background
Quality improvement (QI) methods, such as those applied in Aboriginal and Torres Strait Islander primary healthcare (PHC), are a powerful yet under-utilised strategy for improving cross-sector, multi-disciplinary health promotion and prevention efforts that are necessary to tackle the growing burden of chronic disease.  Program 4 will extend QI approaches beyond clinical services to health promotion and prevention, particularly where feasibility has been demonstrated but uptake and implementation is limited.  Key issues slowing the scaling-out of QI beyond clinical service delivery include access to reliable, timely and actionable data; availability and use of quality information systems; health system, organisational and worker capability for QI in health promotion and prevention; and a limited understanding of QI application in multi-sector, multi-system level collaborations – necessary for tackling 'wicked' problems.  Research Program 4 will generate evidence that will improve uptake, implementation and impact of QI for health promotion and prevention, with a focus on chronic disease outcomes in Aboriginal and Torres Strait Islander communities.
Program description
Program 4 aims to build, refine, and test QI tools and processes for application in cross-sector, multidisciplinary chronic disease prevention and health promotion efforts. Specifically, we will: i) identify, describe and assess availability and application of QI tools and processes to ascertain needs for refinements and/or development of new tools; ii) assess quality of indicators and investigate the potential for routinely collected data at the local, regional and national levels to contribute planning, monitoring and reporting on health promotion and prevention; iii) describe and assess QI implementation processes, worker and health centre capability to implement QI and identify strategies to sustain an organisational culture of continuous learning; iv) co-design, implement, and evaluate multi-sector QI interventions with regard to impact on chronic disease outcomes in Aboriginal and Torres Strait Islander communities.
Ngaa-bi-nya Aboriginal and Torres Strait Islander program evaluation framework
Funded by Maridulu Budyari Gumal Sydney Partnerships for Health, Education and Research Enterprise – Aboriginal Health and Wellbeing Clinical Academic Group, and UTS; 2018-2020
CI Williams and the Evaluation Working Group.
Summary:
This framework will guide improvement of culturally relevant, effective, translatable and sustainable programs required for Australia's growing and diverse Indigenous populations.
Projects under development
'Opening the door from the inside': Exploring the impact of an Aboriginal and Torres Strait Islander community-based workforce model of Community Health Educators (CHEs) on the CHEs, their communities , and the funding and hosting organisations
In development
Gwynn, Turner, AI Conte.
Summary:
This project will explore the feasibility of the Indigenous CHE workforce model to strengthen delivery and impact of culturally responsive health promotion/ prevention programs in rural NSW communities.
Improving linkages for chronic disease prevention in Indigenous communities: a quality improvement approach
Funded by NHMRC #1121303; 2017-2020
CI Percival, CI Matthews, AI Burgess.
Summary:
Project aims to improve understanding of the nature and effectiveness of interventions for linking clinical preventive services and community-based programs for chronic disease prevention, and factors influencing linkage success in the Indigenous health context.
B.strong: Queensland Health Brief Intervention Training
Funded by Queensland Health; 2016-2019
Cunningham, Murphy, Thomas, Brimblecombe, Brands, Border, Maksimovic, Bennet, Hammond, Jenkins.
Summary:
This project aims to build capacity of Queensland's Indigenous health workers in delivering brief interventions to their clients in key areas of smoking, nutrition and physical activity.
Non-clinical indicators in Aboriginal primary health care
Funded by Central Australia Health Service Centre/ Centre for Innovation in Regional Health; 2018-2020
Moore, CI Percival, AI Burgess.
Summary:
This project aims to develop robust, evidence-based non-clinical indicators (including health promotion) and information systems to enable reporting and sharing performance data at the service, regional and jurisdictional levels.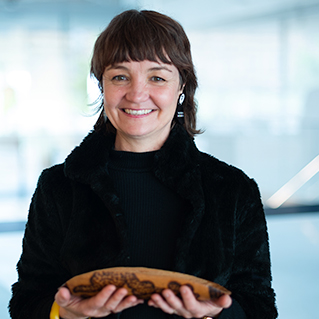 Megan Williams belongs to the Wiradjuri peoples of central NSW, and is the Research Lead and Assistant Director of the National Centre for Cultural Competence at The University of Sydney. Megan has over 20 years' experience working on programs and research to improve the health and wellbeing of Indigenous people in the criminal justice system. She has government and industry funding and collaborations for research, including about health service delivery, workforce development and facilitation of community driven research. For program evaluation Megan uses her Ngaa-bi-nya Aboriginal framework. Megan is Chair of the Justice Health and Forensic Mental Health Network Human Research Ethics Committee and a trained Aboriginal Family Wellbeing Program facilitator. Being active in research translation, Megan has conveyed Indigenous people's research, stories and expertise to professional bodies, communities, parliamentarians, students and the media. Megan is Co-chair and contributing editor of health media organisation Croakey.org, and Associate Editor of Health Sociology Review.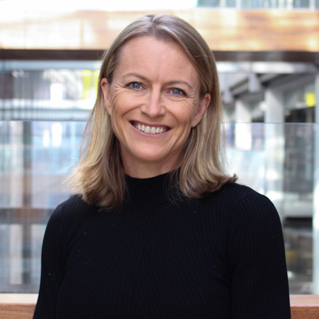 Dr Nikki Percival is a health services researcher with a background in health promotion policy and practice. As a NHMRC Early Career Fellow at the Australian Centre for Public and Population Health Research, University of Technology Sydney, she leads and contributes to multi-method research at state, national and international levels to improve equitable access to, and delivery of best practice health promotion and preventive health care. For more than a decade, Nikki has worked alongside Indigenous primary health care services to develop, implement and evaluate quality improvement initiatives. She has worked in state government roles, as a health promotion practitioner at Queensland Health, as a Senior Policy Officer and as Manager of the Health Promotion Strategy Unit at Northern Territory Health Department. During this time, she co-produced a tobacco audit tool that has been listed as a resource in the newly released 3rd edition of the Preventive Health Guidelines for Aboriginal and Torres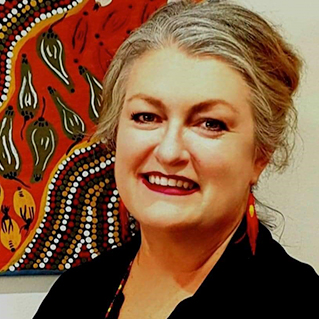 Associate Professor Michelle Dickson is a Darkinjung/Ngarigo (NSW) academic in the School of Public Health at the University of Sydney, and has worked in Indigenous health service delivery and health professional education for 25 years. She is Program Director of the Graduate Diploma in Indigenous Health Promotion program for Indigenous health professionals, and the Director of Teaching and Learning in the School of Public Health. Michelle is a Chief Investigator on the NHMRC funded CRE Partnership 'Pathways to Better Care and Outcomes for Aboriginal Young People' and has national and international collaborations in Indigenous health. Her local network includes communities and health services in most states and territories, across government, non-government and community-controlled sectors.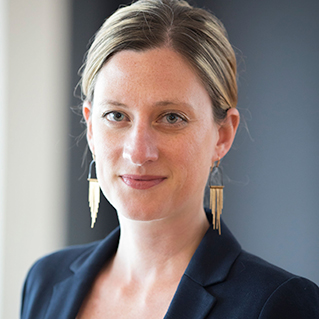 Kathleen Conte is an Adjunct Faculty member with the University Centre for Rural Health, the University of Sydney, and member of the Menzies Centre for Health Policy, where she conducts research and consults with policy makers in Australia and the World Health Organization on large-scale implementation of preventive health policy.  She is currently a Clinical Assistant Professor at DePaul University in Chicago, IL, and lives in Portland, Oregon.  She is an emerging expert in the application of systems theories and methodologies in preventive health and is a named investigator on the successful renewal of the $15 million NHMRC-funded Australian Prevention Partnership Centre. With considerable experience with participatory action research, in both Australia and the United States, she brings international collaborations with American Indian tribes and researchers in the US to STRIDE.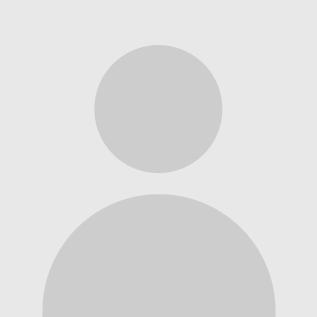 Renee Blackman is a Gubbi Gubbi Woman from the Sunshine Coast and her inspiration to pursue a career in health came from her grandmother. Renee has over 20 years of experience in Aboriginal and Torres Strait Islander health across a number of clinical and managerial roles including Aboriginal Health Worker, registered nurse, health service manager, and academic, including teaching and research. Formerly with the Institute for Urban Indigenous Health in Brisbane, she is currently the Chief Executive Officer of Gidgee Healing, the Aboriginal Community Controlled Health Service in Mount Isa, bringing diverse service experience from urban to remote communities. Renee holds adjunct appointments with a number of University Institutions – James Cook University, Griffith University and is a member of the National Indigenous Advisory Committee to Headspace National.